Search Our Site:

Pheasant and quail are popular entrees at Brush Dale, as are wild duck and deer. Besides tasty wild game recipes, you'll find scrumptious ways to serve garden vegetables and delicious desserts. Lodge Recipes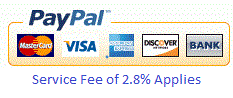 We aim to provide the most natural hunting experience possible in a preserve setting, on a mixture of wild and released birds, in exceptional cover. Ringneck Pheasant and Bobwhite Quail reproduction is both critical to providing a natural hunting experience at Brush Dale and to sustaining the wild pheasant and quail populations. We typically release hundreds of pheasant and quail from our three gamebird surrogators every year. The Preserve has eight large food plots planted in corn and several smaller food plots planted in canola seed, millet, sorghum, sunflower, beets, turnips and more for pheasant, quail and deer.

We handle the release of gamebirds differently than most preserves in our area. The morning of your scheduled AM hunt, while it is still dark outside, we'll release the total number of pheasants/chukar included in your hunting package. (For PM hunts we release approximately one hour prior.) For example, for a full-day hunt for 4 gunners, we'll release 48 pheasants. This gives the birds a chance to acclimate to their surroundings and "wild up" before the hunt. By doing it this way, we've found the released birds behave very wild and make for a challenging hunt. It also significantly reduces the number of birds that fly off the property or are killed by aerial predators before the hunting begins. Although you will likely see a lot of birds, weather conditions, skill level of the dogs and shooting ability all play into how many birds are bagged. If your goal is to shoot a ton of birds, then Brush Dale is probably not where you'll want to hunt. But if you want a hunt where you and your dogs' skill is challenged - then Brush Dale is the place for you!
We offer full-day, morning half-day and 8AM economy pheasant/chukar hunts 7 days per week and afternoon hunts on weekends and holidays. To make a reservation, call 563-672-3291 at least 48 hours in advance. If you need to cancel or change your reservation, please let us know at least 24 hours prior to your scheduled hunt.
PHEASANT & CHUKAR HUNTING PACKAGES
(Available September 1st - March 31st)
For Reservations Call 563-672-3291
Package
Birds Released Per Gunner
Min. Gunners
Max. Gunners
Max. Non-Gunners
Hunting Dogs
Cost Per Gunner*
Full-day Guided Hunt
12 Pheasant or 24 Chukar or Combination
2
4
2
Yours, Ours, or Combination
$325.00
Half-day Guided Hunt**
6 Pheasant or 12 Chukar or Combination
2
4
2
Yours, Ours, or Combination
$175.00
Full-day Hunt
12 Pheasant or 24 Chukar or Combination
1
N/A
N/A
Yours
$245.00
Half-day Hunt**
6 Pheasant or 12 Chukar or Combination
1
N/A
N/A
Yours
$135.00
2-Hour Economy Hunt**
3 Pheasant or 6 Chukar or Combination
1
N/A
N/A
Yours
$75.00
NOTES: Depending upon how close your dog works, you may want to use a bell and/or beeper locator when hunting the Preserve before we have had significant snowfall. We highly recommend you carry a bottle of water for your dog.

*

Iowa Sales Tax is included in price.

** Afternoon hunts and economy hunts after 10AM are available only on weekends and holidays. Morning half-day, 8AM economy, and full-day hunts are available 7 days per week.
DEER HUNTING PACKAGES
For Reservations Call 563-672-3291
Package
Cost Per Hunter, Per Day*
Youth Bow/Shotgun
$50.00
Adult Bow/Muzzleloader
$100.00
NOTES: You may schedule a day in advance of your hunt to scout your preferred hunting locations and/or put up deer stands.

Only two deer hunting parties will be allowed on the property at a time. Your hunting party must remain in your reserved area at all times.

You are required to wear a harness while in a deer stand - no harness, no hunting!

* Iowa Sales Tax is included in price. If you take a trophy buck for which you receive a total of $5,000 or more, Brush Dale must be paid 50% of the total payments within 30 days of receipt of any payment.
EXTRAS
Extra
Cost Each
Pheasant
$20.00
Quail
$5.00
Chukar
$10.00
Pheasant Cleaning - breasted
$2.00




A PayPal service fee will be automatically added to Visa, Mastercard, Discover and American Express charges.

Hunting Hours:
Half-day (8:00am-12:00pm; 12:30pm-4:30pm)
Full-day (8:00am-sunset)

Refreshments:
Bring your own beverages. Brush Dale does not have a liquor license.

Meals:
There are several restaurants within minutes of Brush Dale.


RULES:

No smoking while hunting! Dispose of cigarette butts properly. Do not throw butts on the ground!
Dogs must be leashed or kenneled while on Lodge grounds.
Pick up and properly dispose of your dogs' waste on Lodge grounds.
By hunting and/or lodging at Brush Dale you agree to all the terms, rules and conditions stated on the brushdale.com web site.