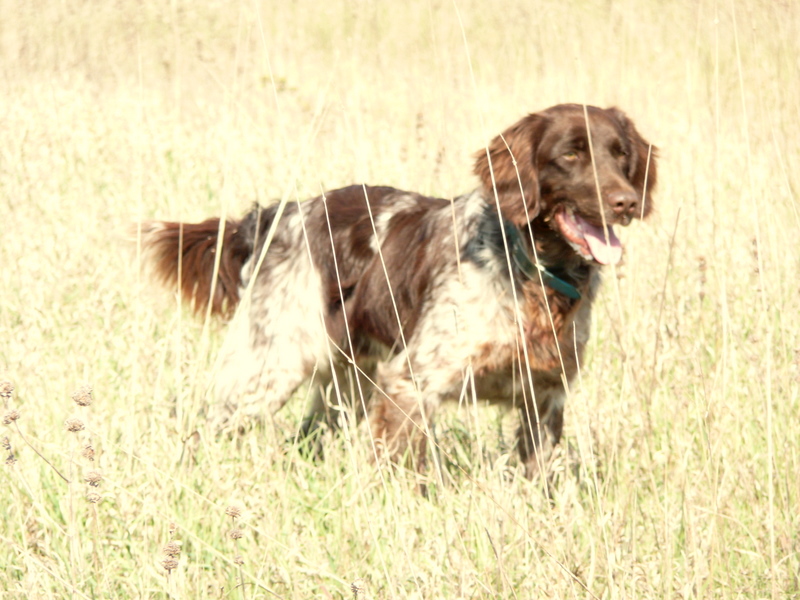 Julson's Dax (Audie) was born on January 22, 2011. Audie's sire is Borovice Zakota's Coach and his dam is Julson's Bermuda. His grandparent's are: Samer Buremi, Dora Reflex Bohemia, VC Andreas v O'Meara/Sengpiel, and DeJong's H Shadow. Audie is co-owned by Richard Jensen of Stoddard, Wisconsin and Roberta Carney of Waterloo, Iowa.
Audie has a dense, roan coat with lots of feathering. He weighs approximately 50 pounds and is 22 1/8" in height, which is at the upper-end of the height scale for males. He has very good physical structure and conformation, exceptional hunting skills, and a wonderful temperament. He achieved a 106 Prize III in NAVHDA's Natural Ability Test and a Prize I in NAVHDA's Utility Test. Audie's hips are certified as Excellent from OFA.
Audie is an intense hunter with a great nose and a classic point.