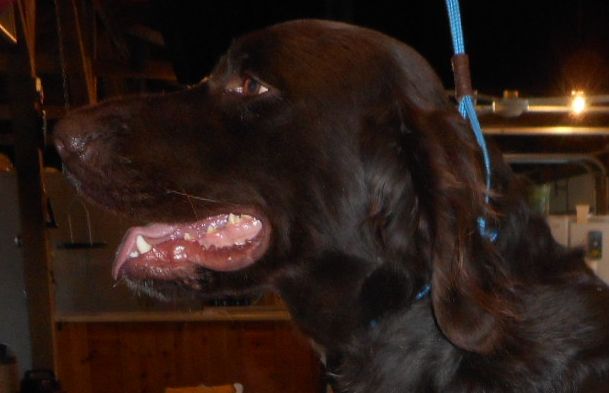 IntCH Dick Zimni Vrch (Jaxon)
was born on February 1, 2016 in the Czech Republic and was imported into the USA at age 10 weeks with several other puppies from his litter. Jaxon's sire is Dor Ulja-Morava from Serbia (
photo
/
pedigree
) and his dam is the beautiful
Aida Zimni vrch
from the Czech Republic. Jaxon is a half-brother to
Eve Zimni vrch
(same sire) and sister to
Kimber
and
Ozzy
.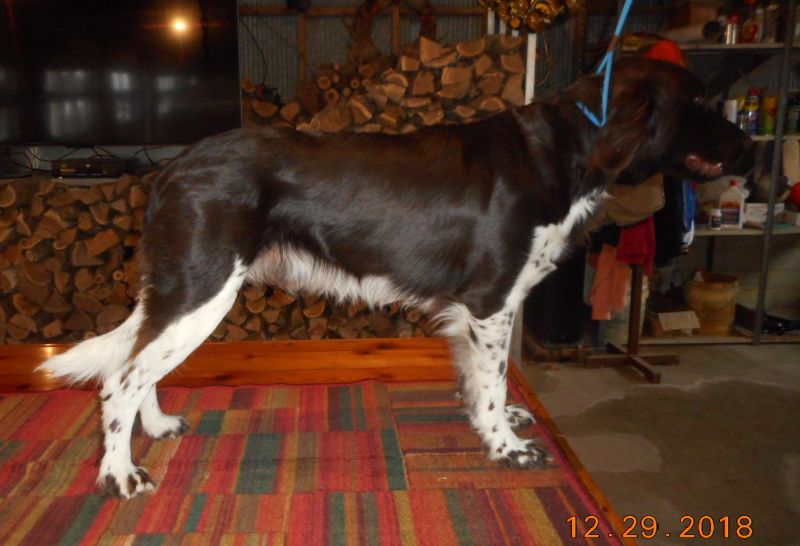 Jaxon is owned by Greg Kadesch of Haslet, Texas, where he happily lives inside the home with the Kadesch family, which includes another Small Munsterlander stud,
IntCH Brush Dale's Ego Trip (Mickey)
, four pet rats and four kids. Jaxon is an extremely affectionate dog and loves to be around people. He is very responsive and submissive in the home, but turns into a tireless hunter in the field.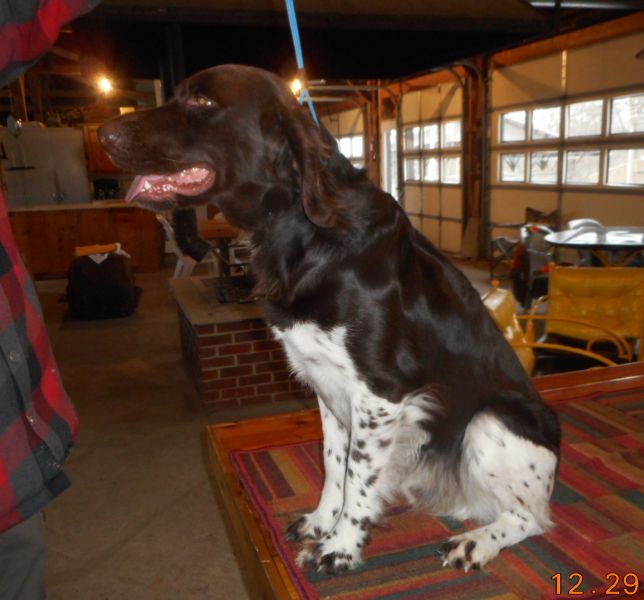 Jaxon has a great temperament and learns quickly, which made his training easy. His retention through various skill development activities was solid and translated into outstanding performance during actual hunting activities. As a young puppy he demonstrated his boldness and drive by pushing through thick Texas brush on our daily runs as well as swimming at a very early age. Jaxon quarters extremely well in the field and checks back to let you know he's working with you. Retrieving is Jaxon's game and he is a natural at it, whether it be feathered or fur, he brings it to hand. He hunts cooperatively with other dogs in the field and swims in water regardless of the temperature. As a traveler, he is happy to sit next to you in the cab of the truck or he'll take a long nap in the kennel on the trailer. Jaxon is hunted regularly with his owner as a paid guide, as well as on their own for fun.
Jaxon is an excellent example of the physical attributes desired in the Small Munsterlander. He is solidly built from head to tail. His hips are rated OFA Excellent, his height/length are within Standard and his physical conformation ratings are all V-1 (Superior). Jaxon took Best in Show - Rare Breeds at the International All Breed Canine Association's show. Breeding with Jaxon can be accomplished through natural cover or using fresh extended semen shipped via a local reproductive veterinarian's collection service.